Traditional Funerals
Bespoke British Made Coffins & Caskets
Our traditional funeral packages include conveyance of deceased from local place of death within office hours, your choice of coffin, use of Chapel of Rest, embalming treatment, hearse with bearers, professional services, advice and all necessary correspondence. As well as additions of limousines if you would like. Our package cost starts from £2,695.00 and can go up depending on your choice of coffin and number of limousines. Disbursements additional.
Natural woven coffins
Seagrass, Banana Leaf or Willow quality woven coffins .Traditional or curved shape with rope handles and wooden nameplate. Natural cotton lining, pillow and cover sheet.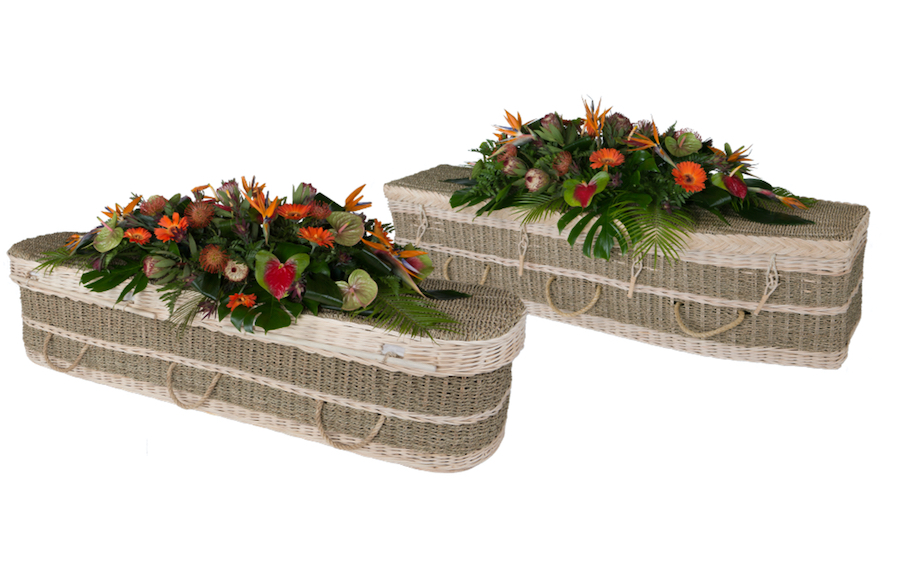 Bespoke English willow coffins & caskets
Handcrafted in Somerset with choice of natural willow finishes and contrasting colours if desired. Traditional or curved shape with rope or willow handles and oak nameplate. Interior lining of natural calico cotton bedding including pillow and overlay.