F.E.FARRER
FUNERAL DIRECTORS EST. 1860
As your Local Family Owned and run Essex Funeral Directors, we are always there to offer help and advice with a professional, confidential and courteous manner.
We provide an emergency service to you twenty-four hours a day, 365 days a year.
 Our personal attention to the family is important and all our staff are trained to help and assist, each one dedicated to our chosen profession.
 This website is an extension of the specialist information that the funeral director will discuss with you.
The Farrer family has been in the funeral profession since 1860.
Initially this was in the east end of London (North Woolwich, East Ham and Silvertown) and these offices were run firstly by our Great Great Grandfather Samuel J Farrer, then by our Great Grandfather Albert E Farrer. Read more.
In 2006, we opened a new funeral home in Shenfield after many years of conducting funeral services in the area from our Billericay premises. This was to be able to be closer to the people of the Hutton and Shenfield area.
Chapel of Rest
Our private chapel of rest allows privacy and gives visitors an opportunity to spend as much time as they need with their relative or friend. They are open during normal office hours and other times by prior appointment. More about our Chapel of Rest
A E & J E Farrer Monumental Masons is the memorial division of the business.
And has provided new memorials, additional inscriptions and renovation work throughout the area for over fifty years and in London since first established in 1860. More about Memorial
Rolls Royce Fleet
Our Classic Rolls Royce Silver Spirit Hearse and limousines have been in our service for many years, and is are very popular choice.
Horse Drawn Hearse
A classic Victorian black hearse with gold leaf decoration. Pulled by matched Friesians, dressed in plumes and funeral harness, a classic carriage hearse is an impressive addition to any funeral procession.
F.E Farrers Services
Professional services 24 hours a day
Conveyance of the deceased from a private address, nursing home or hospital
Offer choice of coffin or caskets to your personal requirements
Use of our Chapel of Rest
Obtaining at officiant and venue for the service, religious or non-religious
Chauffeur driven vehicles
Supplying full complement of bearers for funeral service
Society of Allied & Independent Funeral Directors.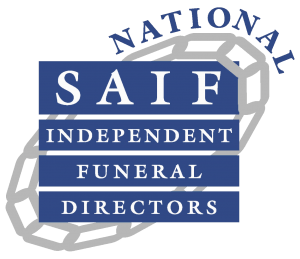 We are proud to be members of this society, the only professional organisation in the U.K exclusively dedicated to serving the local independent funeral directors and their community.
As an independent family funeral directors, we are committed to upholding the standards and service expected by the families we serve.